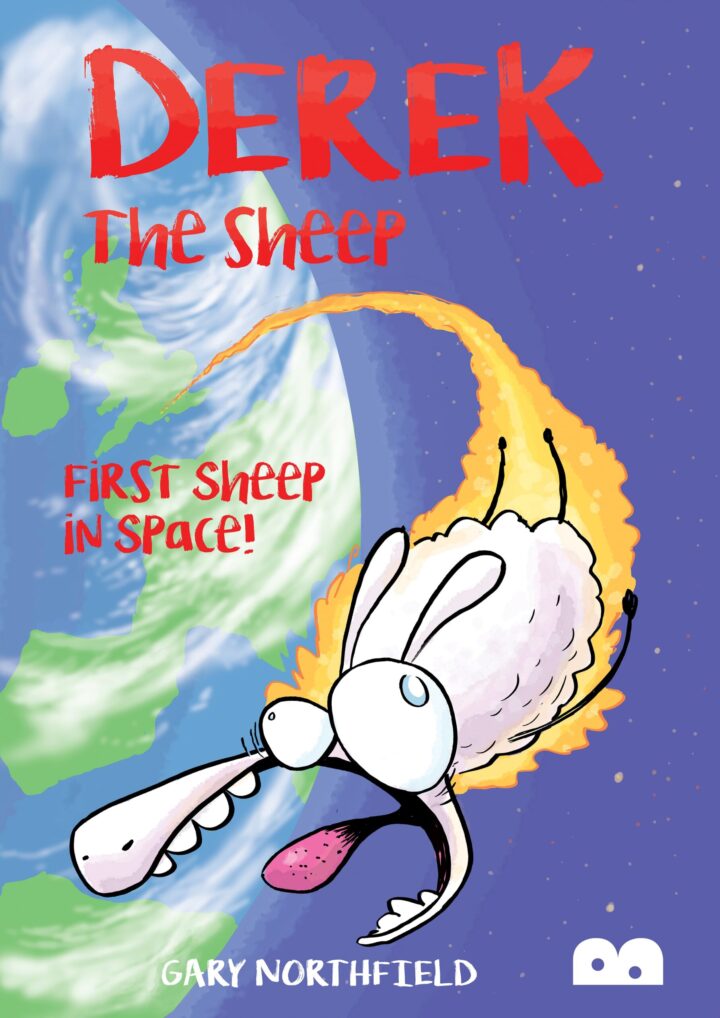 With Derek the Sheep we have that rarest of things: a new British comedy strip that works on an incredibly simple level but manages to be a perfect experience for children and grown ups alike.

Forbidden Planet International

Grumpy, but loveable sheep, Derek, is always looking for the greener grass in life, but he is constantly thwarted in his plans by the other meddlesome (and tiresome!) animals on his crazy farm!
The second book in the series ratchets up the craziness, with the introduction of a menagerie of new characters, including the bully Big Baz, his mate Mad Nigel, Derek's sister and nephew and a whole zoo-full of bonkers beasts.
Never before reprinted, these stories represent Derek the Sheep at the height of his popular run in the Beano and will be savoured by old fans and new.
Gary Northfield has been writing and drawing comics since 2002. He has regularly worked for esteemed magazines such as The Beano, The Phoenix, National Geographic Kids and The Dandy. He has also had books published, including The Terrible Tales of The Teenytinysaurs (Walker 2013), Gary's Garden (David Fickling 2014), Julius Zebra: Rumble With The Romans (Walker 2015) and Julius Zebra: Bundle With The Britons (Walker 2016).
£9.99 buy now!
Buy securely on Big Cartel
Paperback 48pp

£ 9.99

Publication date

02/07/2018

ISBN

978-0-995555358

Age

6-12 years old

Children's humour

Comics