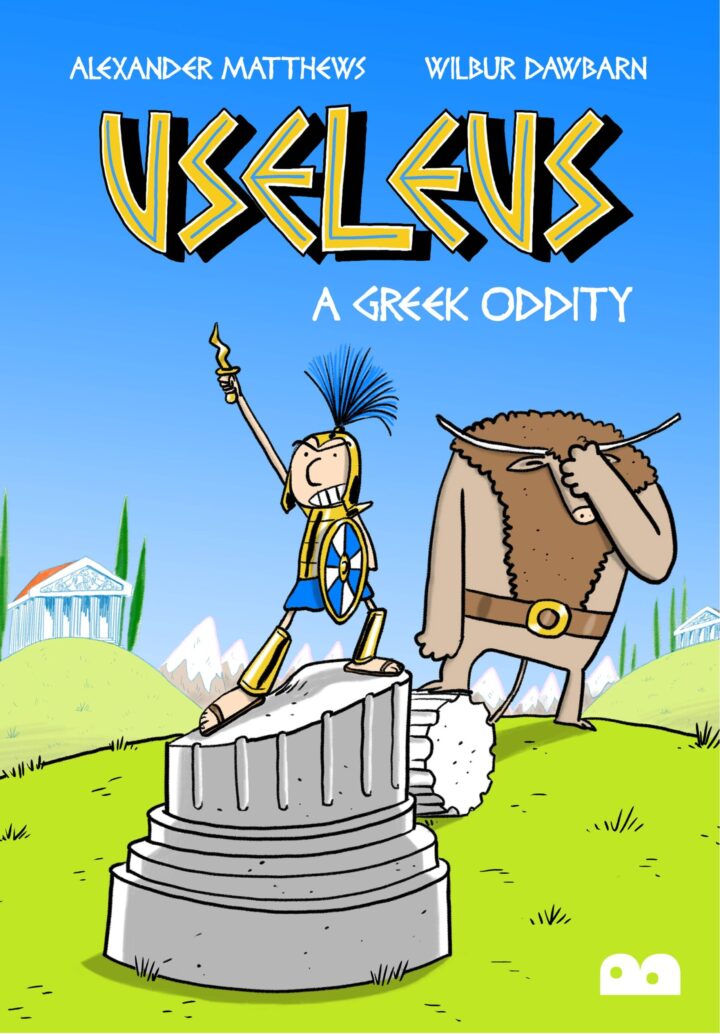 fabulous gags, great word play and utter silliness. There's loads of Greek myths and legends to be explored in here, all through the idiotic lens of Useleus, long may it continue!

Forbidden Planet International

FROM THE PAGES OF THE PHOENIX
Embark on the craziest odyssey through Ancient Greece, alongside its most hopeless hero, Useleus and his long-suffering teacher, the legendary Minotaur!
From battling giants, to outwitting gods, to clashes with mythical creatures, Ancient History has never been more fun! An Asterix for the 21st Century, Leaping from the hallowed pages of popular children's weekly comic, The Phoenix, USELEUS channels Ancient History through the madcap eyes of two renowned Beano and Dandy creators, Alexander Matthews (words) and Wilbur Dawbarn (pictures).
Alexander Matthews' work has featured in The Beano, The Dandy, Private Eye and The Spectator.
Wilbur Dawbarn has contributed to The Beano, The Dandy, Private, The Spectator, Punch, The Times, and The Independent.
£9.99 buy now!
Buy securely on Big Cartel
Paperback 64pp

£ 9.99

Publication date

02/10/2017

ISBN

978-0-9955553-2-7

Age

6-12 years old

Children's humour

Comics