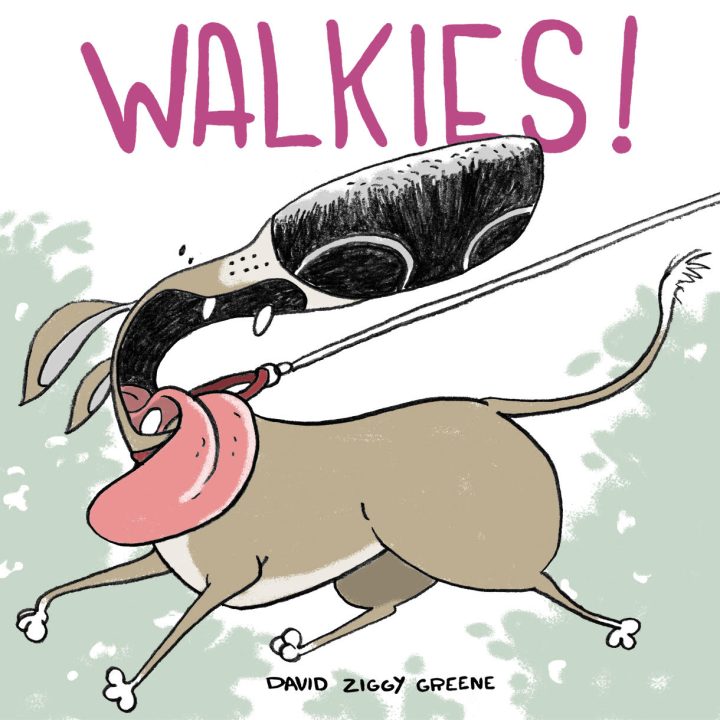 COMING SOON! Walkies! by David Ziggy Greene
The smells! The excitement! The scratches!! Dogs love nothing more than going for walks. No matter their size or shape, our furry friends can't help but enjoy their daily stroll in their own inimitable, silly styles. This hilarious and adorable book is fun of running, sniffing, barking, splashing, tangling and, er… weeing, that every dog lover will recognise.
Coming soon!
Released on 7th April 2022, available to pre-order now!

Books
Bog Eyed Books: the Home of Bog-Eyed Loonies